Breakthrough
Design
+

Manufacturing
Solutions

Shaping the future of innovation with ingenuity, precision and value.
From Concept to commercialisation
Memjet D+M has the experience, technology and facilities to take your product from ideas to market. From R&D, to product design, prototype development, manufacture and commercialisation, our in-house team provides a seamless end-to-end service.
Our partnerships go beyond high-value manufacturing solutions. We support you throughout the innovation journey. Our goal is to help you capture market share.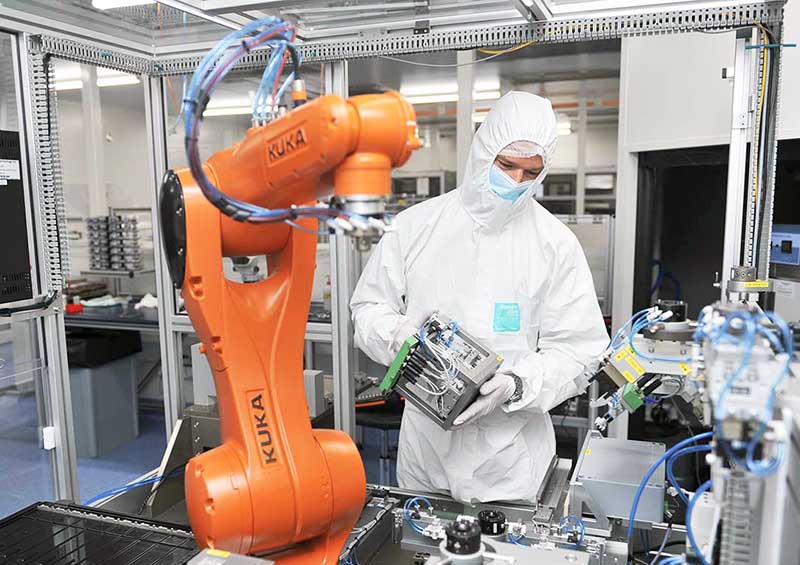 Innovative manufacturing solutions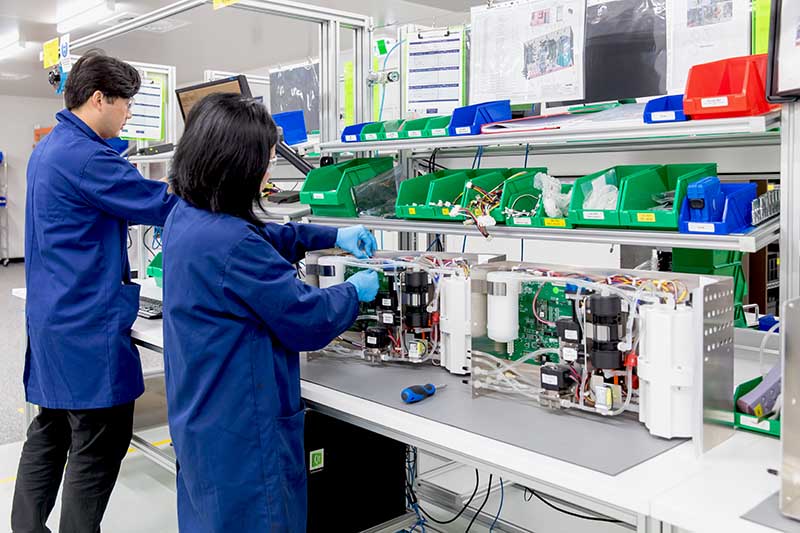 Memjet D+M provides cutting-edge design and manufacturing solutions to its partners. We leverage the advanced and reliable manufacturing capabilities of Memjet to drive our partners' success. With a passion for ingenuity and commercial success, we champion high-quality, sophisticated product and component design and manufacturing. 
Our partners benefit from our investment in smart manufacturing facilities, technology and talent. This investment empowers our partners to grow and succeed in new markets and compete on a global scale.
Keeping your customers in mind
We focus our product designs on the experience of the end user. This user centric focus results in industry leading products that bring ambitious ideas into reality.
The Memjet D+M industrial design service draws on the skill, creativity and knowledge of our highly experienced, multidisciplinary team. We invest in high-end tools, technology and software to showcase innovation potential in realistic, problem solving product designs.
Memjet D+M delivers its visionary design solutions to clients across a broad range of industries including technology, Defence, construction and infrastructure.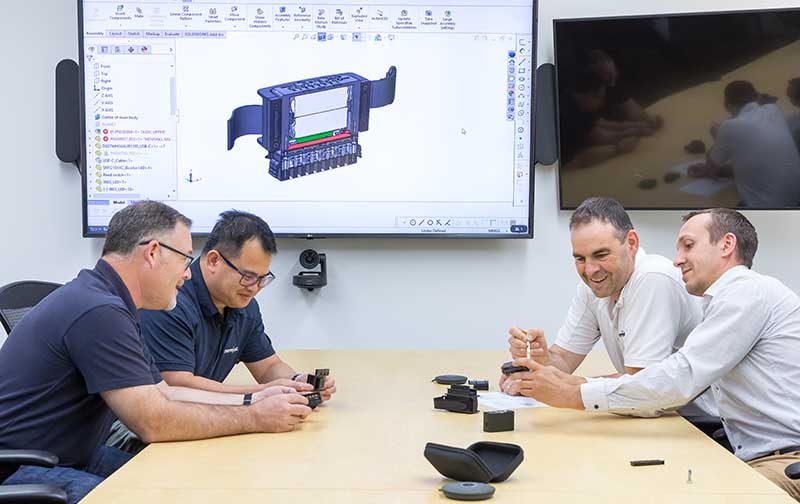 Leveraging Memjet's success
Memjet is the global leader in digital inkjet technology, providing the world's most advanced printing technology and fastest printing speeds.
Growing from an Australian inventor of advanced print technology to a global organisation and leader in the printing space, Memjet has built a powerful product design and manufacturing capability.  
Memjet D+M opens Memjet's state-of-the-art design and manufacturing facility to innovators. Together, we are building the future of Australian-made technology.
At Memjet D+M, your return on investment is our goal. We innovate to grow new markets, create efficiencies and unlock competitive advantage for our partners. Evidencing this innovation is an enviable patent portfolio that crosses diverse fields, including micro electronic mechanical systems, mechanical engineering, mechatronics, chemistry, materials science, fluidic systems and image processing. Learn more about our innovative solutions below.
Strategic Modern Manufacturing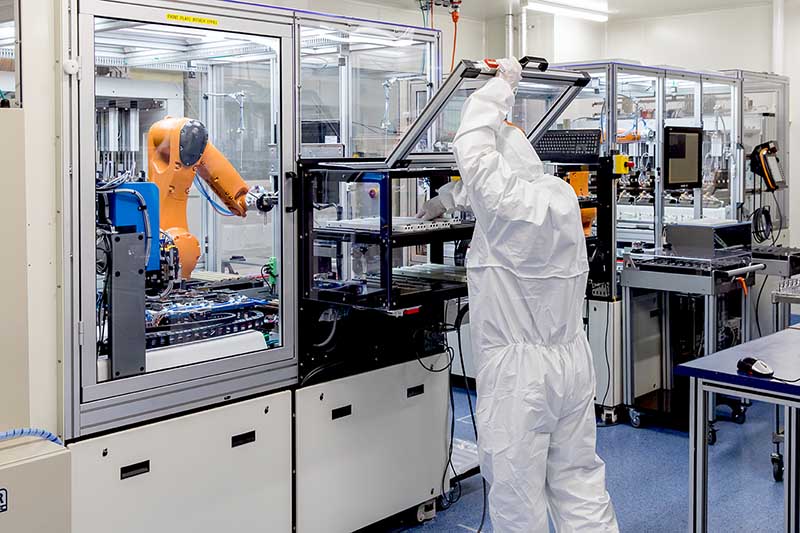 Memjet D+M seeks to upscale Australia's manufacturing capability by partnering with technological innovators to bring products from concept to market without going offshore. We share in the Australian Government's vision of Australia as a high-quality and sustainable manufacturing nation. Our cost-effective manufacturing solutions bring this vision to life.
Smart manufacturing systems increase our production efficiency and precision, reduce production costs and accelerate time-to-market. A significant investment in configurable production cells (CPCs) gives our partners access to programmable intelligent robots.
By bridging purpose-built manufacturing cells with in-house software solutions, we  streamline the manufacturing process and overcome challenges in real-time. Our goal is to enhance the competitiveness of our partners and position them as market leaders. 
What can Memjet D+M do for you?
Are you looking for a value-add partner to provide full support throughout the innovation journey? We can help. 

Memjet is the global leader in providing digital inkjet technology that enables beautiful precision, simplicity and affordability.
Leveraging this advanced manufacturing capability for its partners, Memjet D+M is shaping the future of innovation with ingenuity, precision and value.